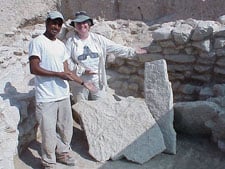 Ajay and I with the orthostats that lined the walls of a room in area B.
We found numerous gaming stones and game boards.
The games played by ancient Kaimoudhians were Mehen
(a spiraling line of depressions in a limestone tablet)
and the Egyptian game, Senet (three lines of ten depressions).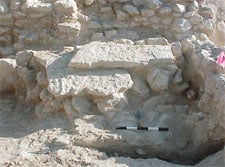 Can you see what was uncovered?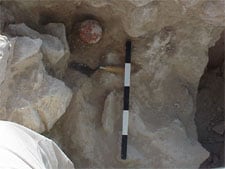 An intact juglet! Now to excavate it, without it breaking in my hands.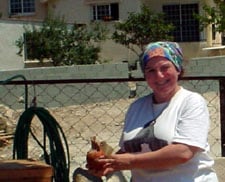 After returing from the field, I carefully clean it.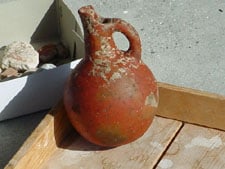 It's almost as good as new. Not bad for a juglet approximately 4,200 years old!